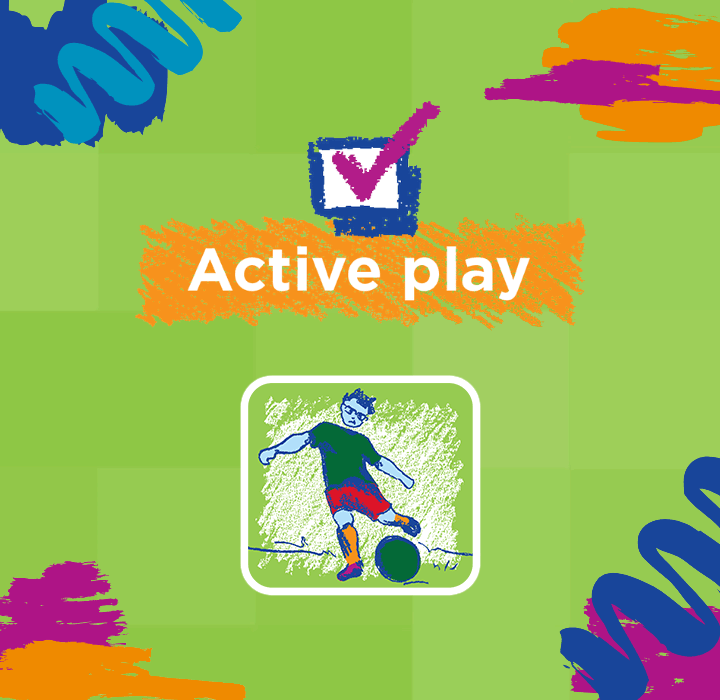 All about active play
Research found that active play was associated with less sadness, anxiety, and fearfulness in both the U.S. and Mexico. In the U.S., active play was also associated with less aggression and fewer attention problems. In Mexico, children who engaged in active play were more prepared for school and showed more positive behaviors! Check out the play ideas below on how you can best guide your child's healthy active play!
Encourage your child to play outside in a yard or bring them to a park or playground where they can be physically active.
Give your child toys that require physical activity to be played with, such as a scooter, kite, or sports ball.
Help your child get together with their friends in an area where they have plenty of room to run around and play together.
Make a trip to a new outdoor location each month where you and your child can play actively together, such as the beach, a nearby field, or indoor sports court.
Let your child make up the rules to an active game that involves role-playing, such as pretending to be a monster in a pool while people try swimming away without getting caught.
Choose or make-up an active game that involves different positions or roles, and let each person playing have a turn at each role.
For more great guidance on active play, check out these videos:
For more tips and info, follow the Center on Media and Child Health on Twitter @cmch_boston using #MorePlayToday.
Brought to you by the Center on Media and Child Health and proudly sponsored by Hasbro.