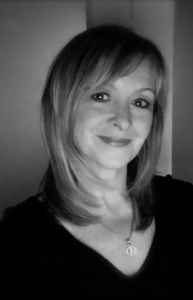 Beth Karnes is the Chair of the Center on Media and Child Health (CMCH) Parent Network.
CMCH Parent Network
is a national communication network for parents seeking to understand the impact of media on child health and pass this information on to their communities. She is developing a program that facilitates local parent-run workshops that empower parents – through dialog, tools, and access to accurate information—to support and educate each other continuously about parenting in the constantly evolving digital space.
In this role, Ms. Karnes has provided creative concepts that support CMCH messaging, website development, social media, educational tools, strategic planning, and design. For five years, she designed and produced the monthly CMCH e-Newsletter, and continues to write, "Tips for Parents." Ms. Karnes has more than sixteen years of experience in communication design, including seven years as the founder and creative director of Karnes Prickett Design in Chicago. She is a graduate of Southern Illinois University, an active community volunteer, and is married with three digital native children.