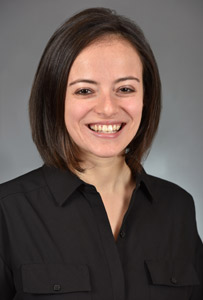 Lisa's CV
Lisa B. Hurwitz is a Postdoctoral Research Fellow at the Center on Media and Child Health (CMCH). At CMCH, she primarily contributes to the
#MorePlayToday
research initiative, longitudinally exploring young children's traditional and screen-based play in the United States and Mexico. More broadly, Dr. Hurwitz's research leverages evaluation theory to study children's learning from media/technology and related policy questions. Her scholarship has been published in academic journals such as
Child Development
,
New Media & Society
, and
Computers in Human Behavior
; received recognition from the International Communication Association and Society for Research on Child Development; and been featured in news outlets, including the
Chicago Tribune
and
Education Week
. Dr. Hurwitz also has worked in the children's media industry in various marketing, market research, and consulting capacities. Her on-screen credits include
Mickey Mouse Clubhouse
, J
ake and the Never Land Pirates
,
WordWorld
, and
Sesame Street: 40 Years of Sunny Days
. She earned her Ph.D. and M.A. in Media, Technology and Society from The Graduate School at Northwestern University and a Certificate in Management from Northwestern's Kellogg School of Management. She also graduated Magna Cum Laude from New York University with a B.A. in Psychology (High Honors) and Spanish Language/Literature, along with a joint minor in Computer Science/Mathematics.