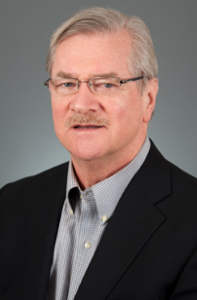 Ron's CV
Ron Slaby, PhD, is a developmental psychologist, research scientist, and educator who serves as a Senior Scientist in the Center on Media and Child Health, Children's Hospital Boston/Harvard Medical School. He previously served as Associate Professor, Lecturer on Education and Pediatrics, and National Merit Fellow at Harvard University, as well as a Senior Scientist in Education Development Center (an international nonprofit research organization). Through his research, teaching, and innovative programs, Dr. Slaby has made major contributions to our understanding of media influences on children's social development, the development of gender-roles, and the prevention of violence/bullying.
In the field of youth violence/bullying prevention, Dr. Slaby coauthored: America's first national plan to prevent violence for the Centers for Disease Control and Prevention; two national reports on violence and youth for the American Psychological Association; and an international program on school violence prevention for the World Health Organization. He has also developed effective programs and innovative strategies for preventing youth violence and bullying in the U.S. Argentina, Canada, Colombia, Pakistan, and Uruguay. Known for introducing a "bystander intervention strategy" into the fields of bullying prevention, prejudice reduction, and the prevention of men's violence against women, Dr. Slaby co-created the research-based programs: Aggressors, Victims, and Bystanders; Mentors in Violence Prevention (MVP); and Eyes on Bullying; and he coauthored the books Early Violence Prevention and Social Development in Young Children.
Dr. Slaby has also led media research in new directions through his pioneering investigations of television effects on infants, the influence of children's gender concepts on their social learning, and the effects of media literacy education for school children and incarcerated youth. He has presented testimony to the Federal Trade Commission on television advertising effects on children and to the U.S. House of Representatives on television violence effects and remedies. He has served on children's media panels for the National Endowments for the Humanities and the Arts, the Corporation for Public Broadcasting, and the American Children's Television Council.
Having worked with the creators of Sesame Street, Dr. Slaby developed effective strategies for enhancing the educational value of children's media. As the lead educational media advisor, he has contributed to the design, production, and content of many highly acclaimed and award-winning children's television program series, feature films, and educational media campaigns, including:
Shining Time Station (with Ringo Starr, George Carlin & Thomas The Tank Engine)
Thomas and the Magic Railroad (with Peter Fonda & Alec Baldwin)
Zoboomafoo (with Martin & Chris Kratt)
Long Ago and Far Away (with James Earl Jones)
CNN Newsroom for Youth (with Turner Educational Systems)
Think! Violence is for People Who Don't . . . (with Harvard Community Health Foundation)
Stop Bullying, Speak Up! (with Turner Broadcasting, Time-Warner, & Facebook)