A P R I L 2 0 1 3 | 10 YEARS OF SHARING THE SCIENCE BEHIND RAISING MEDIA-SMART KIDS
Tuning In To What We Hold Dear
Our hearts hurt after last Monday's explosions at the Boston Marathon, and the violence that followed on Friday. The pain and shock in our community is palpable, and it's hard to know where to go from here.
But there is also a remarkable upsurge of help and love that sprang out of the shadow of this event. The Center on Media and Child Health is at Boston Children's Hospital, one of the many area hospitals that leapt to care for those who were injured in this attack. In situations as horrifying as this, Fred Rogers suggested we encourage children to, "Look for the helpers". Well, everywhere we look, we see acts of kindness, wise choices, and people dedicated to helping children. Learn more about talking to kids about tragedy at Ask the Mediatrician.
— The CMCH Media Health Matters Team
__________________________________________________________________________
CMCH 10-Year Anniversary
> Learn more
about us
by visiting our April
Monthly Meet,
which highlights
CMCH team member
> Want more out of our website?
Tell us about it! In honor of the Center on Media and Child Health's 10th anniversary, we will be redesigning our website,
www.cmch.tv,
to make it fresh, exciting, and full of the resources parents like you trust. Please help us make it the most useful possible resource by familiarizing yourself with it and then filling out a quick
survey.
Thank you–your feedback will make this site the best it
__________________________________________________________________________
Tips
From the Parent Network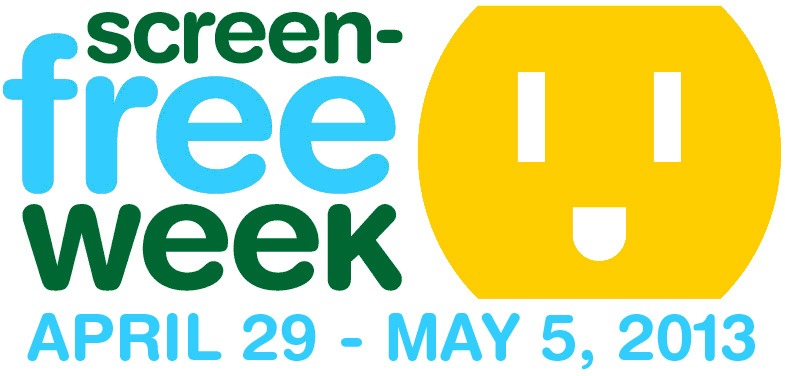 Participate in Screen-Free Week!
Join families around the world as they turn off their scre

ens and tune in to the people and world around them. With a little reflection, this 7-day exercise can help families gain a better understanding of how their media routines might help or hinder children's budding habits, goals, and health.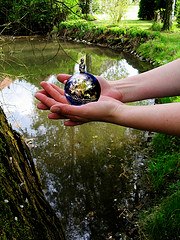 Clear the media clutter.
Let Earth
Day ins
pire your family to use media wisely this spring. Clear out your media clutter by donating extra computers to a local non-profit organization, or by eCycling old technology
(
Find an eCycling center near you)
.
Go outside and play.
Encourage kids to replace excess media time with nature time. Study after study shows children's time outdoors is linked to increased physical activity and healthy development. Researchers surmise that the cognitive, social, and emotional benefits from regular unstructured outdoor playtime (creativity, problem solving, focus and self-discipline, cooperation, flexibility, and self-awareness, stress reduction, reduced aggression and increased happiness) can help children become smarter, healthier, and better able to get along with others.
Even social media images designed to disappear don't really go away.
Some social media apps may claim to make all posts disappear completely and forever, but a screen shot or simple camera shot can make sure that an image lives on and on. Learn more about photo and text sharing, and prepare to discuss smart media habits with your teen. Doing your homework can help, but being a good listener matters more!
__________________________________________________________________________________________________
New Research
From The Center on Media and Child Health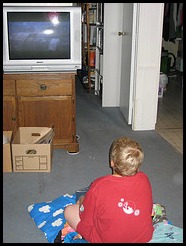 TV seems to have a larger effect on children's weight than video games or computers.
Paying primary attention to TV was associated with a high Body Mass Index (BMI), but this relationship was not the same for playing video games or using computers. All screen-based activities do not have the same effects.
"The association between TV and increased BMI may be explained by exposure to TV ads for high calorie, nutritionally questionable foods, and eating while watching TV, which distracts from natural signals the body gives for when it is hungry or satisfied," says lead author David Bickham, PhD.
__________________________________________________________________________________________________
The Q &A
From the Mediatrician
encourages families to enjoy their media and use them wisely!
Drawing on his experience as a parent, pediatrician, professor, and filmmaker, Dr. Rich shares
science-based answers and practical solutions to your questions about media and child health.

Nurture her and share her discomfort, asking about her feelings and, most importantly, listen to her without judgment. Let her talk as long as she needs to, and ask questions when it feels right.
Then help her make sense of what she saw.
L
et her know that pornography (like her favorite movie or TV show) does not represent real life, and t
alk about "the 5 C's" of healthy sexual behavior–closeness, commitment, consent, contraception, and consequences–which are often not shown in it.