F E B R U A R Y 2 0 1 3 | 10 YEARS OF SHARING THE SCIENCE BEHIND RAISING MEDIA-SMART KIDS
Media Content–Teaching Tolerance or Securing Stereotypes?
What do media teach your child about who she is and who she can be? Does she see people who look like her–and those who are different from her–being represented in varied and positive ways? How people are portrayed in media can affect your child's concept of both others and herself. Depending on content and other factors, like what your child hears from peers and adults, media can help teach tolerance or secure stereotypes.
Tolerance
is a healthy lesson for children because: (1) Stereotype bias
(which is often
unconscious
)
can impede the confidence, performance, and ultimately the heath of marginalized individuals. (2) Growing up in homes that are accepting of differences can help children be more content and accepting of themselves. (3) The ability to respectfully collaborate with people of differing religions, ethnicities, abilities, and cultures is a valuable 21st century skill.
Although it can often send negative messages, media can also help to promote the respect and understanding of differences. Parents and teachers seeking to teach tolerance can

use media images to help raise awareness of the messages they send

.

How do you use media to teach tolerance in your home or classroom?
Exchange ideas with other forward-thinking parents on our
Facebook
page. And to help celebrate our 10 year anniversary, learn learn more about us by visiting our February
Monthly Meet,
which highlights
CMCH team member Julie Polvinen
.
— The CMCH Media Health Matters Team
___________________________________________________________________________________________________
Tips
From the Parent Network
Look at race and gender roles from a young child's point of view. Watch what your child watches. Biases, like all attitudes, start early and are learned gradually. Does your child see muppets that were created to humanize and destigmatize people, or exaggerated caricatures that create narrow ideas about race and gender roles? Are teachers and nurses always depicted as women? Are boys free to express emotion? Do beautiful girls or bad guys have a singular look? Preschoolers mimic behaviors they see on TV, and those behaviors can become habitual if they are rewarded in the child's daily life.

Repetitive inaccurate messages may impose limits on how your child imagines her future, so carefully choose media content that opens your child's mind to healthful possibilities!
Talk to middle-school kids about stereotypes and fairness.

Explain that a stereotype is an exaggerated belief about a person or a group–a generalization that allows for little or no individual differences–and that many stereotypes carry negative stigma that can hurt self-confidence and academic performance. Appeal to your pre-teen's budding sense of fairness, and talk about what that means to them. Discuss stereotypes or tolerance in the media, and then encourage your child engage with children who are different than him during project time and playtime. This can help him learn about human differences and similarities firsthand, and help him humanize differences.
Engage teens in media creation, and discuss the temptation to generalize. Next time your teens have "nothing to do," encourage them to create a 5-minute story. The only requirement of this game might be that the story (home video, illustrations, or photos) must include a setting, characters, a challenge or situation, and an outcome or solution. Help them notice that the process of story telling is naturally predisposed to exaggeration and over-simplification. Discuss stereotype threat and the stereotypes — about gender, race, body image, religion, age, weight, etc. — your teen may have encountered in this game and in their everyday media content.
__________________________________________________________________________________________________
The Q &A
From the Mediatrician
Dr. Michael Rich encourages families to enjoy their media and use them wisely!
Drawing on his experience as a parent, pediatrician, professor, and filmmaker, Dr. Rich shares
science-based answers and practical solutions to your questions about media and child health.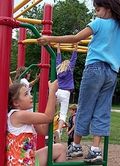 How important is outdoor recess for children in elementary school?
Recess recess has many cognitive, social, emotional, and physical benefits for children, and nature has rhythms and rules of its own, that software can't duplicate. So even when indoor media time is allowed instead of outdoor recess, encourage your child to get outside as often as possible!…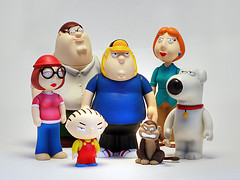 Does my family understand the sarcasm of "Family Guy"?
Sarcasm requires complex coordination of brain processes to be fully understood. If you watch Family Guy episodes with your family, discuss it after viewing them. You can model sarcasm in humorous and non-hurtful ways, and help your sons understand not to use it in ways that could hurt other individuals or groups…

__________________________________________________________________________________________________
The Research
From the CMCH Database