J U L Y 2 0 1 3 | 10 YEARS OF SHARING THE SCIENCE BEHIND RAISING MEDIA-SMART KIDS
Help Your Kids Gain 6 Smart Habits this Summer!
Good news! The process of cultivating healthy habits can be relaxing for you and life-enhancing for your kids. Habits formed early can affect mental and physical health later in life, and your enduring guidance can help. So keep it simple. Focus on your child and on repetitive choices and behaviors. Consider how she is learning to eat, sleep, move, think, connect, and create.
These are likely the same 6 habits you are already nurturing in your home every day, and the same 6 habits parents have nurtured since the beginning of time…so what has changed? Children's 24/7 media options, which are redefining how kids engage and form habits in all 6 of these core developmental categories. Explore this at-a-glance tool designed to help you keep up with the changes!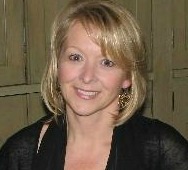 — The CMCH Media Health Matters Team
___________________________________________________________________________________________________
The Tips
Give kids the gift of healthy habits.
Remember these 6 key categories, and u
se this handy guide to review "what kids need" and how your family's media choices can support or impede development of healthy habits.
1. EAT: (nutrition, food environment)
The Role of Media:
Nurture healthy eating habits by keeping meals screen-free: In addition to leaving room for conversation, having the TV off allows kids to more actively enjoy their food and notice when they're full
.
Also, try to avoid
commercials for nutrition-poor foods
–e
xposure to ads for high-sugar, high-fat, and nutrient-poor food can increase kids' preferences for these products and their caloric intake. Finally, c
hoose content wisely. Media that glamorize narrow beauty ideals can contribute to poor body image and disordered eating, but
exposure to nutrition information resources may support healthy food lessons!
(see this study)

2. SLEEP: (including rest and downtime)
What Kids Need: 8-10 hours of sleep per night (depending on age). Time reserved for restful and contemplative moments fuel development as well.
The Role of Media: To support sleep quality and quantity, avoid frightening content, especially for younger children, and keep screens and smart phones out of bedrooms at any age. Text messages can interrupt sleep, so consider charging phones outside of bedrooms (on silent) overnight. Even small sleep deficits can compromise a child's cognitive ability, judgement, behavior, and physical health. For example, one study found that teenagers who reported irregular bedtimes or using their cell phones at night were significantly more likely to be involved in bullying. (see this study)

3. MOVE: (physical activity)
What Kids Need: Participation in a physical activity they enjoy for at least one (or several) hours a day. The physical activities kids choose–such as organized athletics, outdoor play, dancing, walking, or biking–are critical to the development of strong bodies and minds.
The Role of Media: Easy access to sedentary leisure activities can decrease interest in activities that require more effort and movement, so remember to turn off screens to make space for physical activity. However, all media are not equal; some video games (especially "exergames") facilitate enough movement to raise heart rates. (see this study) And some kinds of media–especially music–can accompany or inspire movement!

4. THINK: (cognitive, social-emotional, academic, beliefs)
What Kids Need: Ongoing interactions with caring adults and peers that nurture cognitive, social, and emotional development. Both formal and informal learning experiences can support positive self-image, moral competencies, critical thinking, self-discipline, and transferable habits of mind, such as curiosity, patience, optimism, and perseverance. Challenges that match brain maturity level are key to learning.
The Role of Media: Study after study shows that media are persuasive and educational. Media can promote pro-social or anti-social behavior depending on the message, the individual child, and the guidance he receives. So choose media content that teaches lessons you want your child to learn, then co-view and discuss what you value and believe. Teach kids to question media, and do your best to serve as a cultural interpreter, especially regarding race/gender stereotypes, role models, aggression, consumerism, body image, risky sexual behaviors. and substance use. Research shows that media can also enhance academic learning: A small amount (20-30 minutes daily) of quality educational TV can help kids ages 3 to 5 excel in school. (see this study)

5. CONNECT: (all types of human relationships)
What Kids Need: A caring relationship with at least one affectionate, attentive parent or caregiver. Social-emotional well-being is nurtured by a language-rich environment and positive interactions with family, friends, and communities. Face-to-face time with adult role models can help build verbal and non-verbal communication skills. Healthful community relationships, such as those with healthcare providers, religious organizations, clubs, and after-school programs, contribute to the basic structure a child needs for meaningful development later in life.
The Role of Media: Through Internet communities, kids can connect and collaborate with others who share their interests–even when there aren't many other kids nearby who do! They can also keep in touch with friends and family in enjoyable ways. Or they can find their voice through civic engagement. Remember that even though many teens are hyper-social, they often have fledgling self-discipline skills, so they need guidance as they learn to become savvy digital citizens. Help them understand Internet Safety Basics, including the consequences of electronic aggression, texting while driving, and sexting.

6. CREATE (anything we do or generate)
What Kids Need: Opportunities to find useful expression of inner gifts. This helps kids engage and succeed in the world. When you support your child's interests and hobbies, you support his drive to experiment, invent, and express himself. When kids engage in outdoor play, music, downtime, table-time, chores, cooking, athletics, arts, science, crafts, clubs, scouting, and jobs, they form critical foundations for learning.
The Role of Media: Opportunities for drawing, writing, filming, composing, designing, or blogging (in safe and age-appropriate ways) are available in quality computer games and applications. There is much to be learned about the potential apps may have to cultivate creativity in children. (see this discussion) Introduce a moderate amount interactive media that help kids explore genuine interests and talents, but make sure media complement rather than replace rewarding non-media experiences. Encourage kids to "do more than they view."
__________________________________________________________________________________________________
The Q &A
From the Mediatrician
Dr. Michael Rich encourages families to enjoy their media and use them wisely! Drawing on his experience as a parent, pediatrician, professor, and filmmaker, Dr. Rich shares science-based answers and practical solutions to your questions about media and child health.
Click here to ask a question, or
find out what other parents are asking: