O C T O B E R 2 0 1 2 | THE SCIENCE BEHIND RAISING MEDIA SMART KIDS
Demystifying Your Child's Mobile and Social Media
Managing TV time seems simple compared to understanding how social media affect teens, or how iPads affect toddlers. You want to help your child thrive in the media age, but technology changes, children change, and your time is limited. Dr. Michael Rich can help you sort through the gray area and learn how to
make friends with your children's media.
Knowledge is empowering! Learn about about the risks and benefits of social media for children and adolescents, then check out our tips, Q&As, and research. Please share your challenges and ideas with other forward-thinking parents on our Facebook page!
— The CMCH Media Health Matters Team
____________________________________________________________________________________________________
F R O M T H E P A R E N T N E T W O R K
The Tips
Y O U N G E R K I D S :
Keep tablet use moderate and engaging for preschoolers.

Tablets and smartphones–if you choose to use them–offer features that can promote learning when paired with educational content. Their portability allows you to hold both the device and the child in your lap as you play and view together, and that's a big plus because your guidance is the best way to increase comprehension skills. Additionally, touch screens allow your child to touch and respond–interaction is another bonus at this stage. What's a moderate amount? Try two 15-minute sessions in a week if your four- to five-year-old shows interest. Be patient; your child won't fall behind if he doesn't know how to point, click, and drag by kindergarten–kids learn that in a matter of seconds.
Prioritize free play.

Your toddler's brain architecture is best built gradually on strong foundations.

While touch screen

experiences are, by design, more interactive than watch-only media, they remain significantly less interactive and developmentally rewarding than child-driven free play.

The sights, sounds, smells, textures, and variable situations of playtime can not be duplicated by electronic devices. Research shows, for example, that

playtime promotes scientific thinking for toddlers

.
O L D E R K I D S:
Keeping Pace with Your Kids in the Age of Social Media – Parenting coaches Lauren Bondy, MSW and Karen Jacobson, MA, LCPC, LMFT of Parenting Perspectives encourage you to embrace your leadership role and focus on the software (character guidance) before the hardware (technology guidance).
Take time to connect.

Your support in the media world is grounded in daily lessons that happen in the non-media world. Parents' greatest influence is their connection to their child, so make time for that connection despite living in a fast-paced world. Attune to your child's feelings and needs. The more connected children feel, the easier it will be for parents to start difficult discussions, which gives kids more opportunities to learn how to make wise choices.
Set a digital curfew. Studies show that sleep is interrupted when teens receive texts at night. Likewise, homework is interrupted and children become distracted when they receive notifications of a new chat messages, texts, or emails. To avoid a daily battle, make a time when all media are off limits into part of the routine. Involve kids in establishing a media plan for their entire day, and agree on weekday and weekend hours. Consider allowing social media time only after homework is done or during homework breaks. Ask them, "What's the best place to charge your cell phone and keep it from distracting you?"
> See full article for more TIPS
___________________________________________________________________________________________________
F R O M T H E M E D I A T R I C I A N
The Q & A
Dr. Michael Rich encourages families to enjoy their media and use them wisely! Drawing on his experience as a parent, pediatrician, professor, and filmmaker, Dr. Rich shares science-based answers and practical solutions to your questions about media and child health.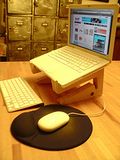 My 15-year-old daughter is having pornographic conversations online–what can I do? …there is a difference between liking boys and and making oneself vulnerable to exploitation and objectification. Your instinct to communicate with her about it rather than simply prohibiting all media use is a good one. Focus on the real issue by considering what is driving her behavior… > Read more

___________________________________________________________________________________________________
F R O M T H E C M C H D A T A B A S E
The Research
Internet usage tended to be positive for teens

,

with the exceptions of unwanted sexual solicitation and cyber bullying. Online communications helped maintain and deepen friendships, improved teens' self-esteem and encouraged sexual self-exploration.

>

See this study
Students who had exposure to credible online health sources had significantly higher health literacy.

Additionally, students who reported high self-efficacy, or confidence in their ability to deal with difficult life issues, also had significantly higher health literacy.

>

See this study