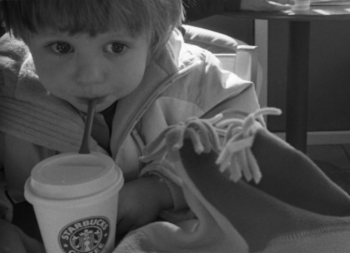 A N N O U N C E M E N T S
Take Our Survey!

We'd like to know what you think of our new website so that we can better serve you. The survey only takes a few minutes and all responses will be anonymous. You will also have the opportunity to enter to win a $10.00 Starbucks card! Take the survey here!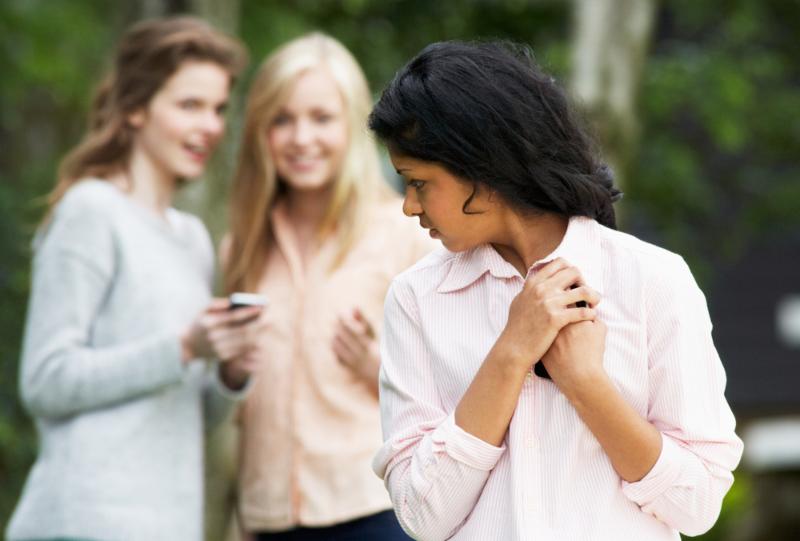 Is Your Child being Cyberbullied? Spot the Signs.
Although cyberbullying is often talked about, many children who experience it do not report it for many reasons such as fear of retaliation or concern that their parents may take away their cell phones or computers. Talk to your children about cyberbullying, and let them know that they can always come to you with questions or concerns without worrying that they will lose their technology privileges. Also, look out for these warning signs that others may be treating your child badly online:
Becoming upset or sad after using the internet or mobile phone

Avoiding talking about computer or cell phone use.

Withdrawing from family, friends, and activities that they typically enjoy

A sudden or gradual drop in grades

Not wanting to go to school or specific activities, especially when peer groups are involved

Changes in behavior, attitude, sleep, appetite or showing signs of depression or anxiety.
If your child exhibits any of these signs, discuss what is happening with her and ask her directly if people are being mean to her online. If she is being mean to others online, talk with her about why. Above all, make her feel safe coming to you, and assure her that together you can stop cyberbullying. Read more about cyberbullying here.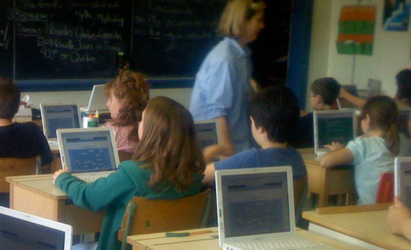 P A R E N T Q U E S T I O N S
My eight year old is being given a laptop for school-what should I do?
A: Have a discussion with your child's teacher or other members of the school administration to get a better understanding of the how the school hopes to use these laptops to enhance the curriculum, how they plan to teach safe and healthy internet use, and what measures they have in place to ensure student safety. Read the answer here.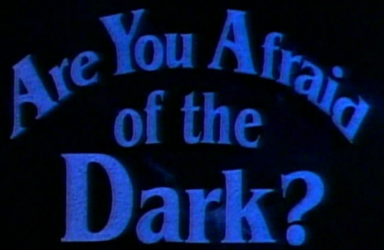 My Moment of Media Magic

This month, Brianna Munroe, CMCH's Administrative Associate, shares a story about growing up with a variety of different media (books, TV, movies) and experiencing their 'magic!' Take a look at the full post and follow along every month at askthemediatrician.org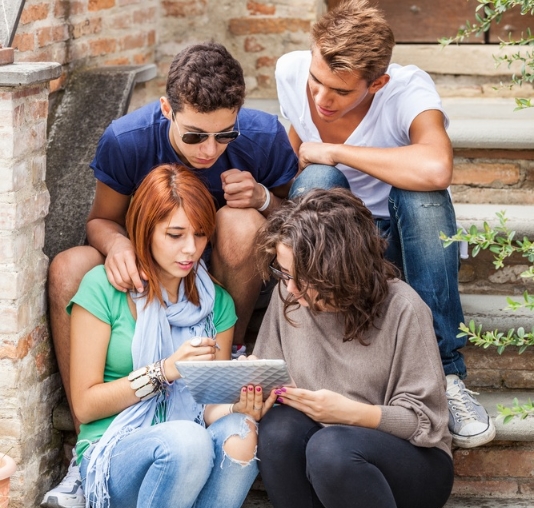 Cyberbullying: It's Everywhere

In a recent review articles from Emotional & Behavioural Difficulties, researchers identified cyberbullying as an international problem that can be difficult for youth to avoid. Read more.