Sleep is an important part of children's and teen's healthy development. According to the National Sleep Foundation, teens needs 8-10 hours of sleep; school aged children need 9-11 hours; preschool need 10-13 hours; toddlers need 11-14 hours; infants need 12-15 hours; and newborns need 14-17. When kids and teens don't get enough sleep, their health can be affected in many ways, including:
More difficulties learning, listening, concentrating, and solving problems
Feeling stressed and worried about life (depression)
Feeling irritable with friends and family
Unhealthy eating and weight gain
Health problems like acne and viral illnesses
Many children and teens do not get the recommended amount of sleep they need each night, and may also suffer from poor quality sleep. Research shows that media use and exposure can affect children's quantity and quality of sleep which in turn can affect their physical and mental health.
How can media affect children's sleep?
As the brain isn't fully developed until young adulthood, children's media use can have a big impact on how their brains process information, outwardly affecting how they react to and remember events in any given situation. Current research offers the following examples of how children's brain development is shaped by their media use and exposure: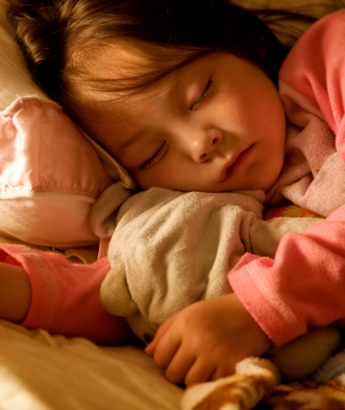 What YOU Can Do
Although media and technology are integrated into many children and teen's daily lives, limiting their use before bed and helping promote healthy bedtime routines, can help them get the quality and quantity of sleep needed for their healthy mental and physical development. Here are several suggestions to help you guide your child's media use: