Stereotypes are simplistic and generalized ideas about a particular group of people. While stereotypes can be helpful for making quick decisions based on past experiences, they can also mislead us by thinking something is true about a person just because they belong to a certain group or look and act a certain way. Children are affected by the stereotypes they see and hear in media.
How can media contribute to stereotypes?
Many media such as TV shows, movies, and music use stereotypes in order to tell a story. Sometimes these stereotypes are wrong and reinforce false beliefs about how people belonging to a certain group look, think and behave. This can affect how children feel about people and how they treat them. Researchers have looked into links between stereotypes in media and how people think and act and have found the following:
Age (old people, young people, teenagers). There are many different stereotypes about age in the media, such as showing old people as nice but lacking skills, or teens as rebellious partiers. Studies show that these stereotypes can influence how children behave and think about aging.
Gender (male, female, transgender). Stereotypes of what it means to be male, female, gay, straight, transgender, or non-binary can be found in most media aimed at children and adolescence. Examples include advertisements which rely on using colors to show products aimed at boys (blue) and girls (pink), sexist video games that reinforce sexism, or shows that portray homosexual characters as flamboyant. Research shows that gender stereotypes can affect how children feel they should act, look, and even what they can be when they grow up.
Jobs (doctors, teachers, models). Many TV shows, movies and other media show people working in stereotyped ways, such as showing a librarian always telling children to "be quiet." Research shows that this can affect how children view these jobs, the people who work them, and whether they can do the job themselves.
Culture and Race. Stereotypes are often used in media to describe or show people belonging to specific ethnic or cultural groups. Research shows that these portrayals can affect how children think and behave towards people based on their skin color and racial identity–including children who are diverse.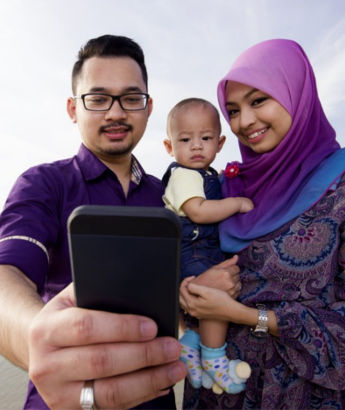 What YOU Can Do
Although stereotypes are in nearly all forms of media, limiting the amount of media children are exposed to that contain negative and incorrect representations of people can help them learn to get to know others first before making assumptions about them based on how they look or act. Discussing stereotypes that children see, read or hear in media can also help children learn how to recognize them and understand that real people are more complex. Here are several suggestions to help you and your children better understand, recognize and limit exposure to stereotypes in media: